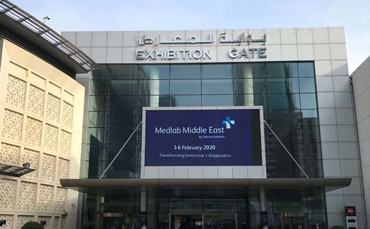 MEDLAB 2020, taking place at the Dubai World Trade Centre (DWTC) from 3-6 February 2020, Medlab Middle East, the MENA region's largest medical laboratory exhibition and congress, is set to welcome more than 25,800 laboratory industry professionals and more than 600 exhibiting companies from 135 countries during the four-day showcase.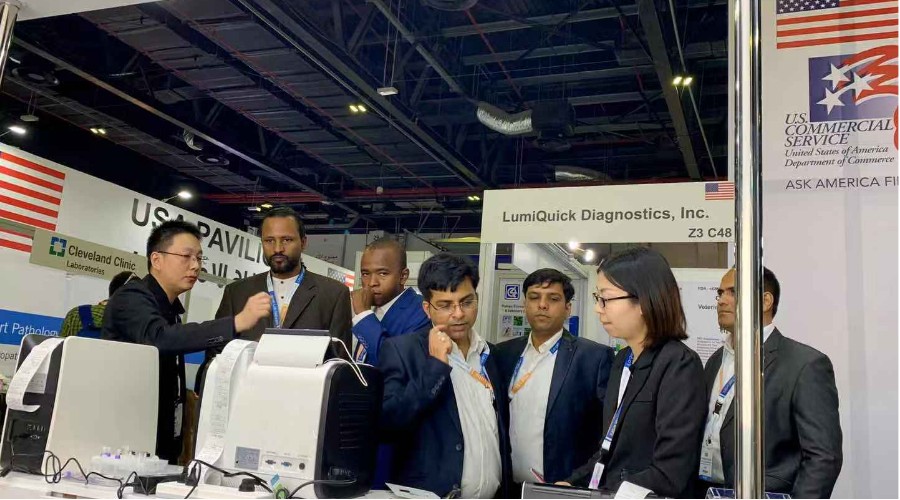 Hipro has attended Medlab for 3 years. This year, Hipro showed in a more elegant and international design style. As a leading Point of Care products provider, Hipro enriched this event with unique fully automated immunoassay systems that typically suitable for point care application. In addition to the A1/A3/Hurricane Immunoassay System with different throughput , Hipro also launched various new reagents, like Vitamin D for whole blood and serum samples, PCT and D-Dimer for whole blood, etc.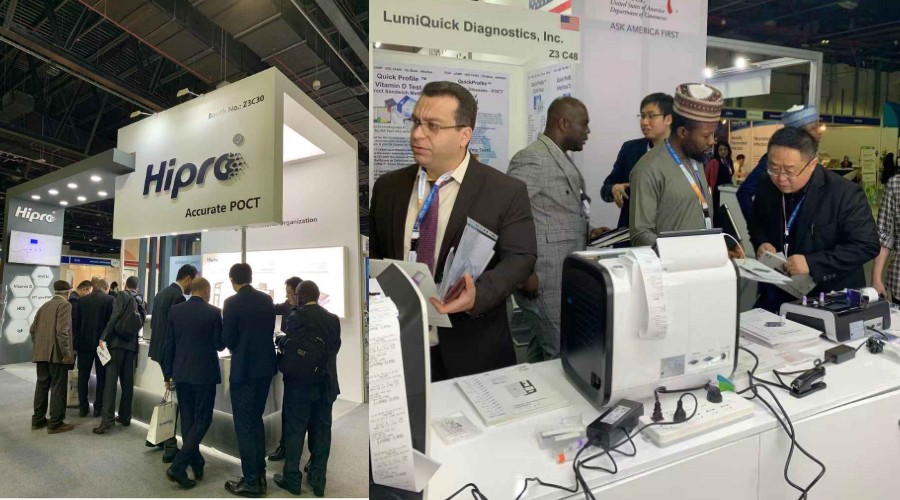 Leading individuals from the field of business, research, politics and from distributors to medical laboratory professionals, showed great interests in Hipro's products. Everybody passed by Hipro booth was attracted by the unique sampler and devices. Over 300 new potential customers visited Hipro's booth and had an on-site discussion for future cooperation. In addition, more than 60 former clients visited the booth, provided valuable feedbacks and would like to enhance the cooperation in the coming year.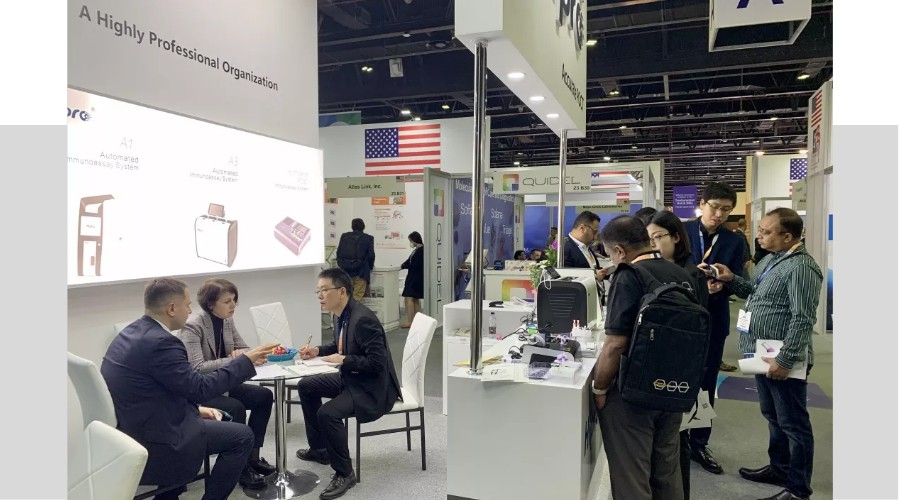 This event pioneered the growth of Hipro's international clients, lead the way for Hipro to expand the international markets. Hipro successfully grabbed the outstanding opportunities to showcase cutting edge products that could potentially affect the future diagnostics and get awareness from the international customers. Thus, Hipro will put more effort to develop new point of care products to facilitate the end users in the future.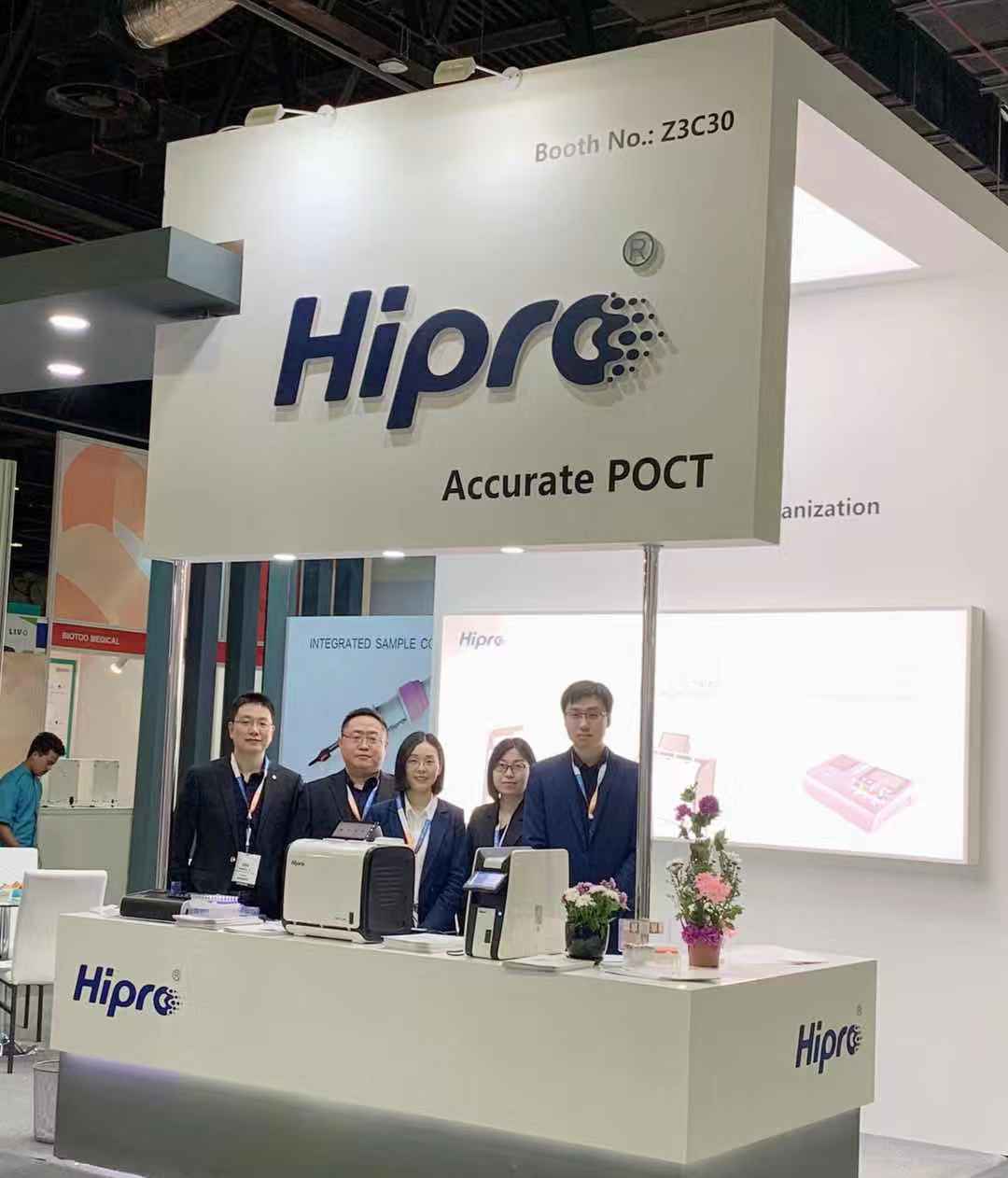 See you
in 8 Feb 2021 in Dubai~